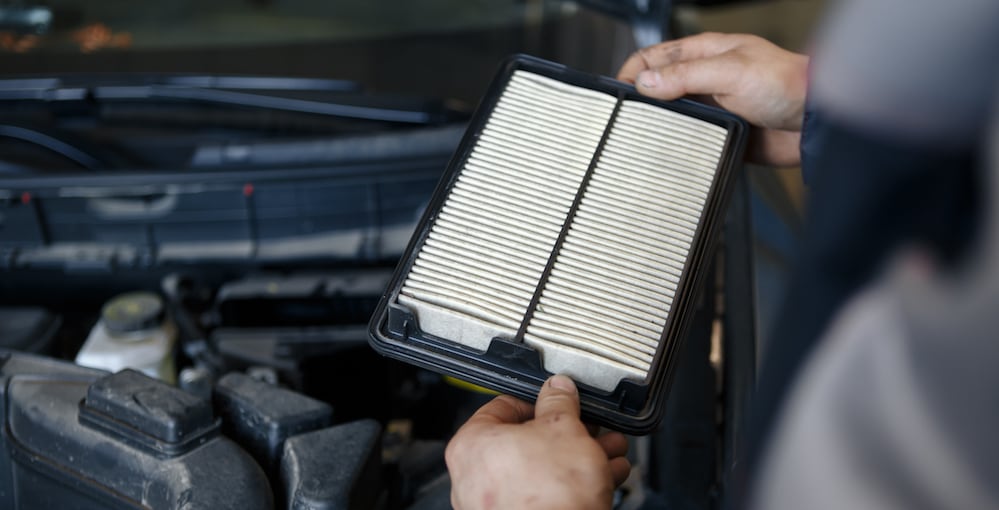 Schedule Service
Do you remember the last time that you had your Audi's cabin air filter swapped out for a fresh one? Was it last month? Last year? Or perhaps you've never had it replaced at all? Well, whatever the case may be, our Audi Albany service and parts center in Latham, NY recommends replacing these filters every 12,000 to 15,000 miles to ensure that the air that enters your vehicle is as safe as possible. With that being said, if you believe your Audi is due for a cabin air filter replacement, leave it up to our professionals!
What is a Cabin Air Filter?
Typically located behind the glove compartment in your dash, your cabin air filter is a filter that decontaminates the air that enters the inside of your vehicle through the heating, ventilation, and air-conditioning system. It's important that these filters are replaced when necessary, as they remove any harmful dust, pollen, or other airborne materials that attempt to find their way into your vehicle, so be sure not to neglect the warning signs that it needs to be replaced. 
When Does My Cabin Air Filter Need To Be Replaced?
The most common and certainly the most recognizable sign that your cabin air filter is due for a replacement is a persistent bad odor inside your vehicle. If you've been noticing any peculiar smells, visit our Audi Albany service center in Latham, NY today. 
Another sign of a defective cabin air filter is a reduction in airflow through your climate control system. If you turn your air conditioning or heating system on and you feel that it's not operating at peak potential or it's making unusual noises, it could be the result of a clogged filter, as debris can cause a disturbance in the airflow through the system. 
Schedule Service at Audi Albany in Latham, NY
If you would like to schedule a service appointment to have your vehicle's cabin air filter replaced or you're interested in hearing more about our Audi service center, our cabin air filter replacement services, or our Audi service specials, please feel free to contact us online or visit us in person here at Audi Albany, conveniently located at 723 New Loudon Road in Latham, NY. 
Schedule Service