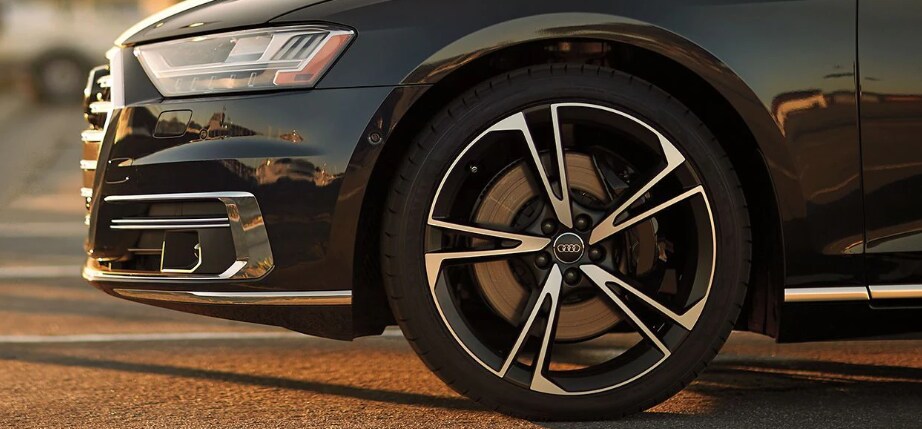 When searching for Audi wheel alignment near me, save time and head to Audi Albany Service Center in Latham, near Saratoga Springs and Clifton Park. We work with and for Audi drivers in the Albany area to provide affordable, quality maintenance when you need it. 
When to Schedule Wheel Alignment Services
For an optimal Audi experience, schedule service checks every 10,000 miles or annually, whichever comes first. Our Audi technicians also highlight the following wheel alignment service indicators below:
Squeaky or squealing tires with rapid or uneven wear
Steering wheel noticeably pulls to the right or left or feels crooked
Steering is generally noisy
Heading to Audi Albany in Latham
We value your time. If your Audi displays one or more symptoms, try to answer the following questions before a service check:
When did symptoms first occur and how often are they?
When were tires last rotated or given air?
Have the tires or suspension ever been replaced?
These answers may expedite maintenance, getting you on your way faster and safely. 
Audi Albany Service Financing

Check out our Audi Care Prepaid scheduled maintenance packages and financing approach to learn just how affordable service maintenance can be. Check out our service coupons while you're at it!