Audi Transmission Repair Near Me in Latham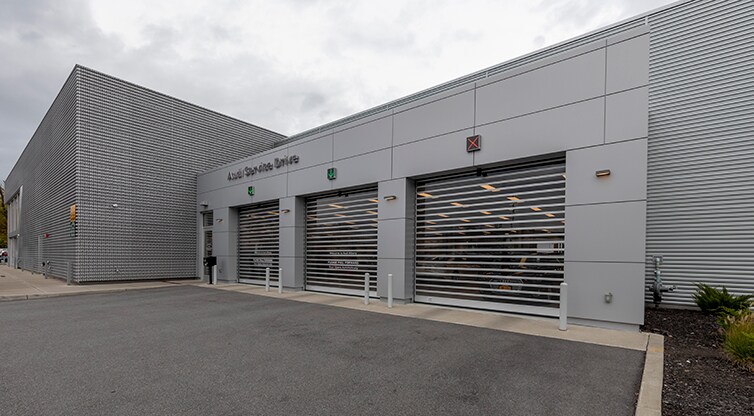 Audi Albany's dedicated Audi Service Center is equipped to provide you with timely, stress-free Audi transmission repair services. We're proud to provide this Audi transmission repair resource for our Audi shoppers based in Latham and near Saratoga Springs and Clifton Park. Read on to learn how long transmissions typically last as well as what Audi owners can do to extend transmission life.
Schedule Audi Transmission Repair
How Long Does an Audi Transmission Normally Last?
On average, a typical automatic transmission should run smoothly for at least the first 150,000 to 200,000 miles. However, this typical transmission life estimate highly depends on proper Audi maintenance and handling. 
Unfortunately, many Audi owners inflict transmission damage by forgetting to get regular service checks, and by engaging in destructive driving practices that shorten transmission life and create a need for expensive repairs. Destructive driving habits that damage Audi transmissions include:
Aggressively accelerating and decelerating, a practice that overworks the transmission 
Immediately driving longer distances or commuting without letting an Audi warm up first
Shifting gears while an Audi is in motion 
Tips For Extending Audi Transmission Life
Replace your transmission fluid and filter every 20,000 to 30,000 miles or every 18 months, approximately 
Service your engine's cooling system regularly (it prevents the engine from overheating and helps your transmission fluid cool)
Spend the extra dollar when investing in your transmission cooler, it can significantly lower the operating temperature of your Audi and extend its life
Avoid the destructive driving habits mentioned above as much as possible
Schedule Audi Transmission Repair
Easy Audi Transmission Repair With Audi Albany
Learn more about our Audi transmission repair and maintenance by contacting our dedicated service team online today. Our conveniently located dealership is proud to serve you and yours in Latham and near Saratoga Springs, and Clifton Park. Don't forget to check out our Parts and Services Specials while they last!