Depending on which light displays on your Audi's dashboard, your vehicle could need any number of maintenance services and checks. From low tire pressure to more serious issues like a brake malfunction or engine issue, Audi Albany Service Center in Latham, NY knows what's going on with your Audi. Check out our concise Audi dashboard warning lights meanings and guide below and allow us to help you figure out if you need immediate service today.
What Do Audi Warning Lights Mean?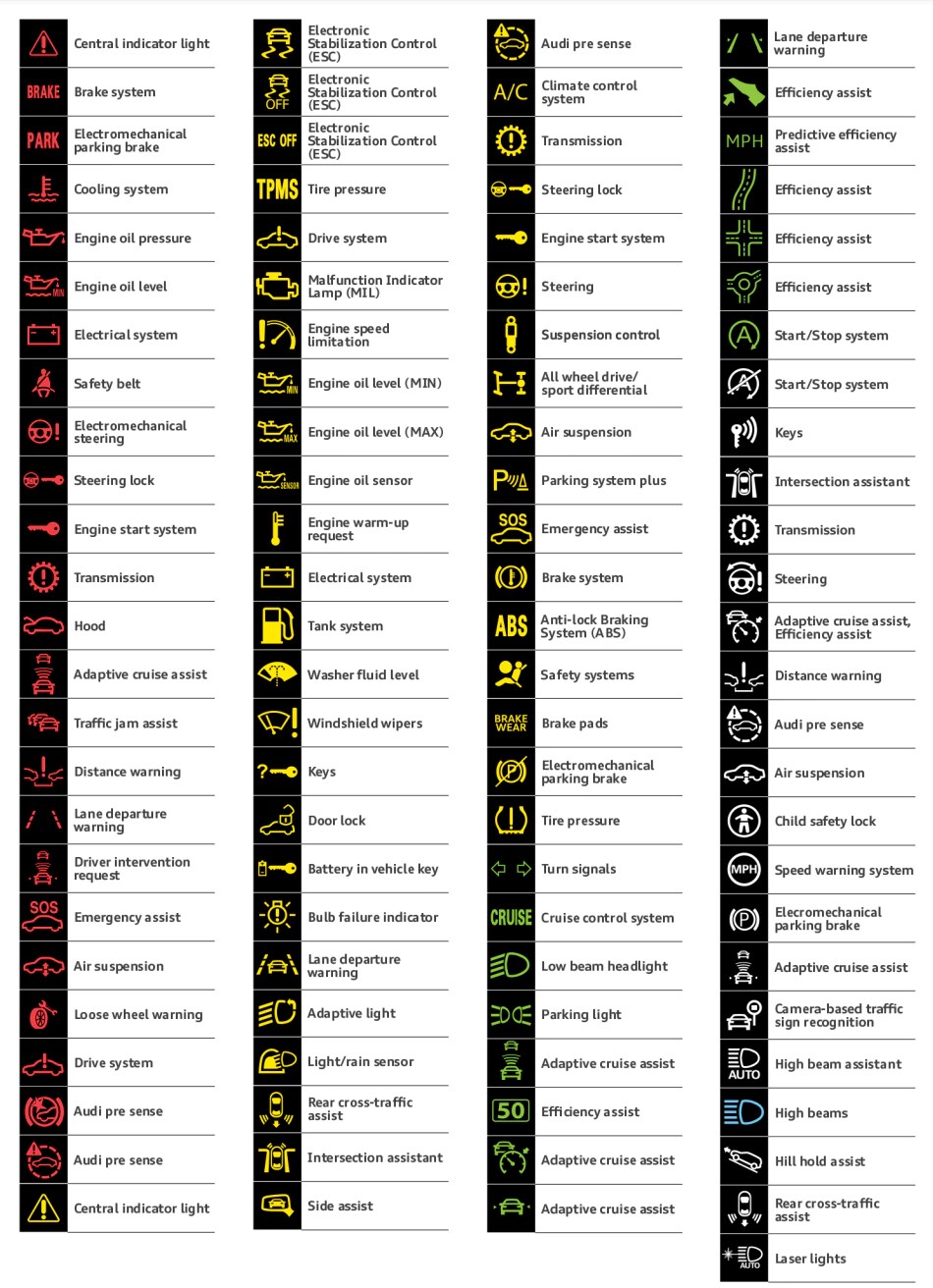 Schedule Audi Maintenance Service
Audi Dashboard Warning Light Color Meaning
Generally speaking, Audi uses a color coded system to indicate anything from an emergency (red, in some cases white, or yellow) to an indication that an Audi feature has been activated (yellow, green, white, or blue).
Common Audi Dash Light Meanings